An unforgettable journey in Chania
Unique Experiences
Aphrodite Beach Hotel is the ideal starting point for exploring the prefecture of Chania and its beauties. Here you will live unforgettable experiences, admire breathtaking landscapes, taste mouth-watering dishes and have plenty of fun.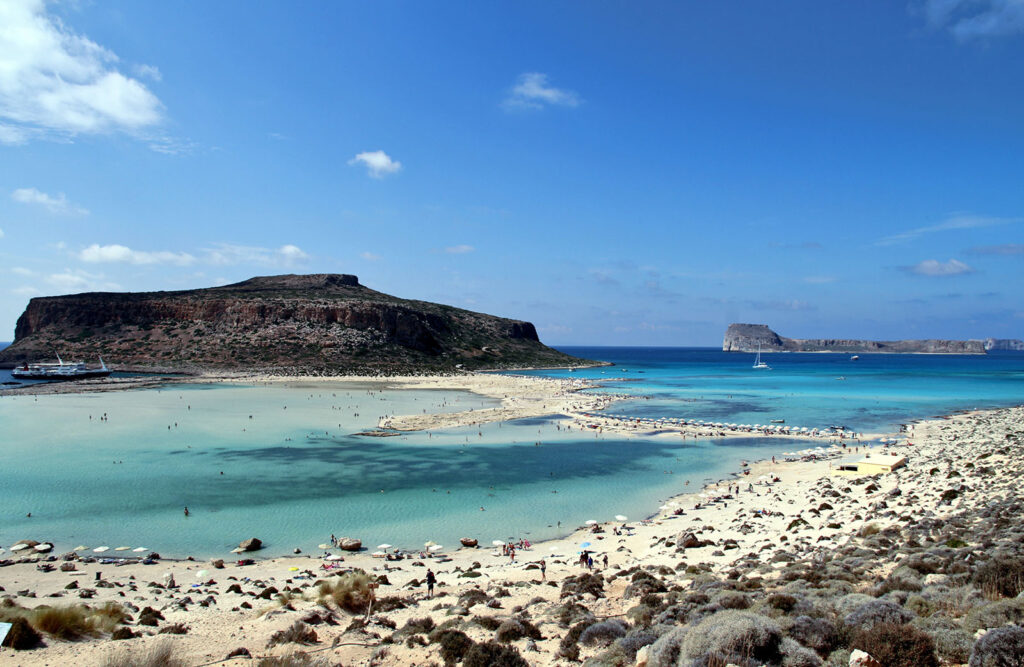 Chania is famous for its beaches and sea landscapes, since here you will find some of the most beautiful and famous beaches in Greece and the world! Mostly sandy, organized or remote, azure with crystal clear water and idyllic landscapes. Balos, Falassarna, Elafonisi, Kedrodasos and Gramvousa are some of the beaches you should definitely visit in Chania! Contact Reception for more information and suggestions.
The Cretan cuisine, which is well known throughout the world, is an important element of the island's culture! It is based on local products that are used to create traditional dishes which will pique the interest of the most demanding palate. Try sweet or savory kalitsounia, boureki, staka with eggs, sfakianes pites, snails, gemista, apaki, dakos and of course raki. Before leaving the island, make sure to get local products, so that you take with you some of the Cretan flavours!
The traditional villages of Chania will enchant you! Scenic streets, natural beauty and rich history will fill visitors with unique experiences. The villages of Chania have kept their authentic character without having been "influenced" by tourism. Ancient Polirrinia, Kandanos, Sfakia, historical Theriso, Vamos, Palaiochora are just some of those that are worth visiting. Contact us for more information.
With an uplifted mood, Chania is the ultimate summer destination! Thanks to the hospitable locals and the thousands of visitors, wherever you are in Chania, you will have plenty of fun! Both in the city of Chania and in other cities and villages, there are countless cafes, restaurants, bars and more to choose from. It is worth visiting a Cretan feast and admiring local dances and traditional songs.